Step 1: Go to "Users → Add New User" from the dashboard menu, or to "Create New User" from the front-end staff menu.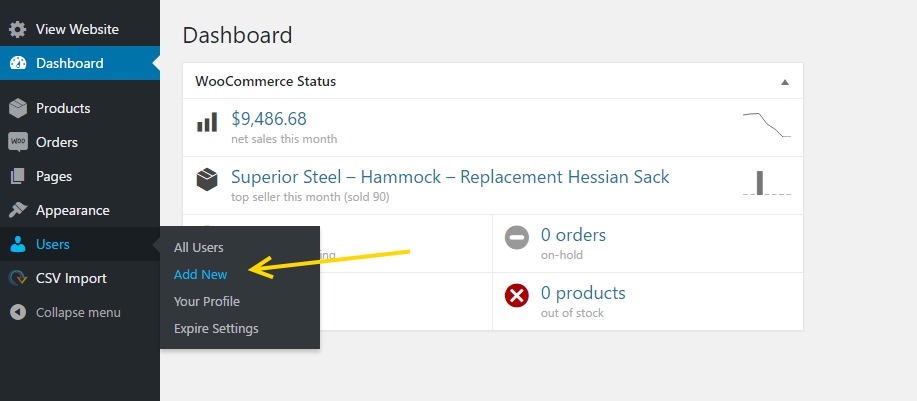 Step 2: Fill in all customer details. Instructions for specific fields will be detailed below.
Step 3 Click 'Add New User'
Step 4 Click Edit to add billing/shipping/contact person information.

Step 5 Click update button.
Specific Field Instructions
Password Strength
If the password entered does not meet the minimum strength requirement, you will need to check the "Confirm use of weak password" box.


Role
If this account needs to be immediately usable, change the role to "customer." You can also create new accounts for staff members using the Shop Assistant and Shop Manager roles. Only administrator users can create new administrator accounts.

Account Expiry Settings
After selecting a time/date to expire the account, you must change the "On Expire, Default to Role" option to 'Expired Customer'